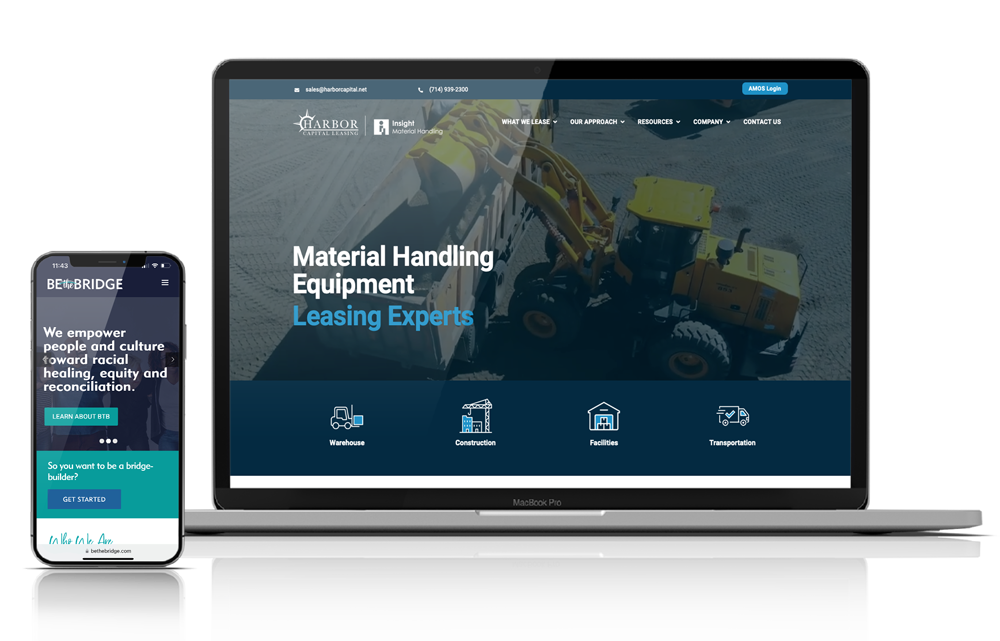 Custom Design
INNOVATIVE AND INTUITIVE DESIGNS FOR ENTERPRISE WEBSITES, WEB APPLICATIONS, AND MOBILE APPS.
We take a personal approach with each project and desire a business partnership that will ultimately lead to a shared success with our clients. Our designers and developers are experienced with creating a workflow and finished product that will help achieve your business goals.
We typically work in sprints using a process of iterative design, rapid prototyping, ongoing testing, and optimization. As a multidisciplinary team, we contribute with everything from user experience, prototyping, interface design, development, launch, and optimization.
We Understand Enterprise Engagements
Our human-centered UX/UI designers create remarkably intuitive user experiences with your product managers and dev team using an iterative and agile framework. We understand constraints of the most popular programming languages and will design within those constraints.
We know your product and application development teams need customer-focused design solutions that reinforce your brand, deliver innovation, and exceed customer expectations.
CONTACT US TODAY TO GET YOUR NEW PROJECT STARTED OR TO GIVE YOUR CURRENT PRODUCT A BEAUTIFUL NEW START.
Fast & Proven Path to Successful Execution
The Burnt Orange Team will become an extension of your team and rapidly start delivering superior results and transferring best-practice expertise to your team members.